The Sawgrass Oceanside Course (East-West) gained its reputation as the home of the PGA Tour's Tournament Players Championship from 1977 to 1981 when the course, fe
aturing treacherous winds from the ocean, tested the greatest players of the game. The course requires distance off the tee while putting a premium on accuracy. There is water on 14 of the 18 holes, along with approaches into extremely well bunkered greens; placement of the ball is of prime importance. In addition, the greens are shallow but wide, giving to tight pin placements.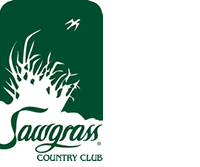 Under the watchful eye of architect Ed Seay of Palmer Design Company, the club added a third masterpiece in 1984 with the official opening of the South nine. Well designed and contoured greens demanded a well struck approach shot in order to score. If the tightness presented by nature's pines and palms do not provide enough challenge, the Bermuda rough, strategically placed water hazards, and consistently guarded greens do.
In 2003 the South Course was upgraded to even a loftier standard. Once again under the guidance of Ed Seay, the club started moving earth, building new bulkheads, shifting bunkers and redesigning/reseeding the beautiful layout. In addition to reseeding all the greens with state-of-the-art Tif Eagle, a new ultra-dwarf Bermuda grass was installed that looks and plays better. A number of changes were performed to make the course look and play even better than before. Holes on 2, 6, and 9 were reshaped and moved yet closer to the water making the approach shots ever more critical.
Tif Eagle will be installed on the East and West Courses in the future and Sawgrass Country Club will continue to improve as needed. Over the years, the club has consistently been one of the top-rated courses in America and is included in Golf Digest's 2003-2004 Best Courses in the State.
In addition to being the past host for the TPC, the club hosts the annual Mercedes Benz Collegiate Championship which pits some of the top collegiate teams in the nations. This event is hosted by University of North Florida (UNF) and has been held at Sawgrass CC for the past three years. The club has also held the US Open local qualifier.